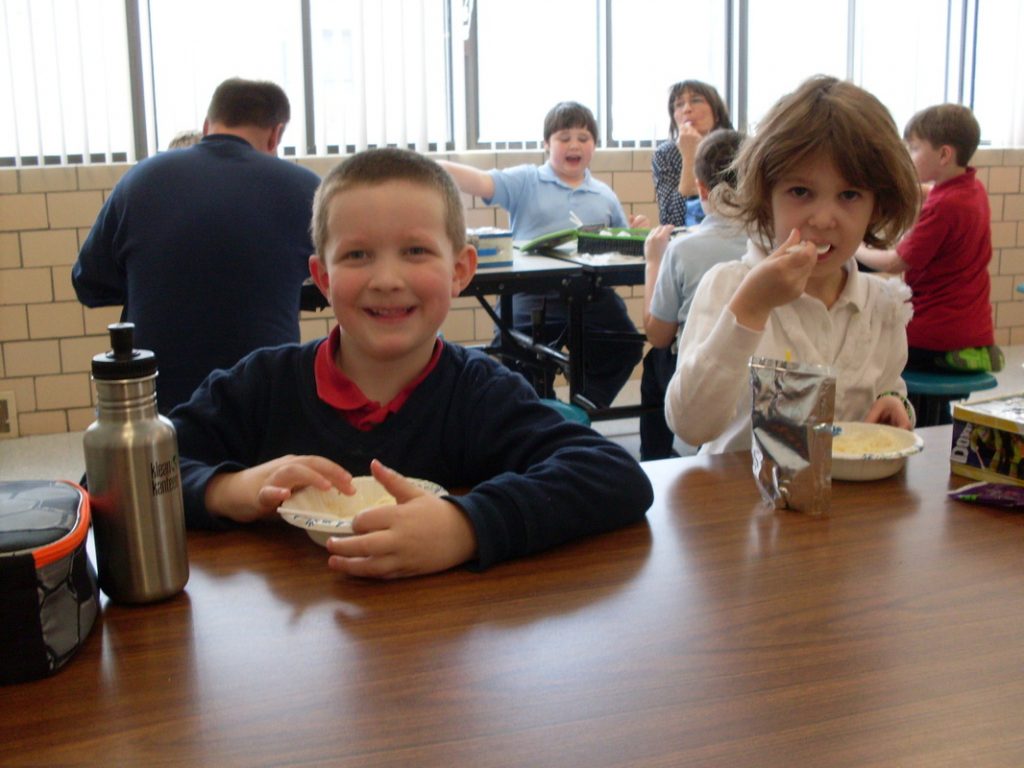 Families, Please Visit FACTS – Family Portal (factsmgt.com) to Order Milk and Pizza. ​
Families are to provide lunch for their child(children) on a daily basis.    Milk (white and chocolate) is also available for purchase through FACTS Family Portal and must be ordered separately.  Children who have paid for milk will receive milk. Milk orders must be placed in advance and are non-refundable.
Pizza Lunch will be available on Thursdays for your child to purchase. Cost $2.50 (1st Slice) $1.00 (for each additional slice). Salad w/ranch is served with pizza orders.
Lunch room supervision is provided by staff and/or volunteers. Students are to remain seated while eating and to observe common table manners and lunch room courtesies. Lunch supervisors are expected and asked to report any behavioral issues to the principal. Children are strongly encouraged not to waste food, and will be asked to take home unopened, or large unfinished portions of food, when practical, so that parents and guardians are aware of their child's nutritional intake. Parents are asked to encourage children to eat a healthy and nutritious lunch, and limit the amount of sweets (candy, cookies, etc.) in a packed lunch.