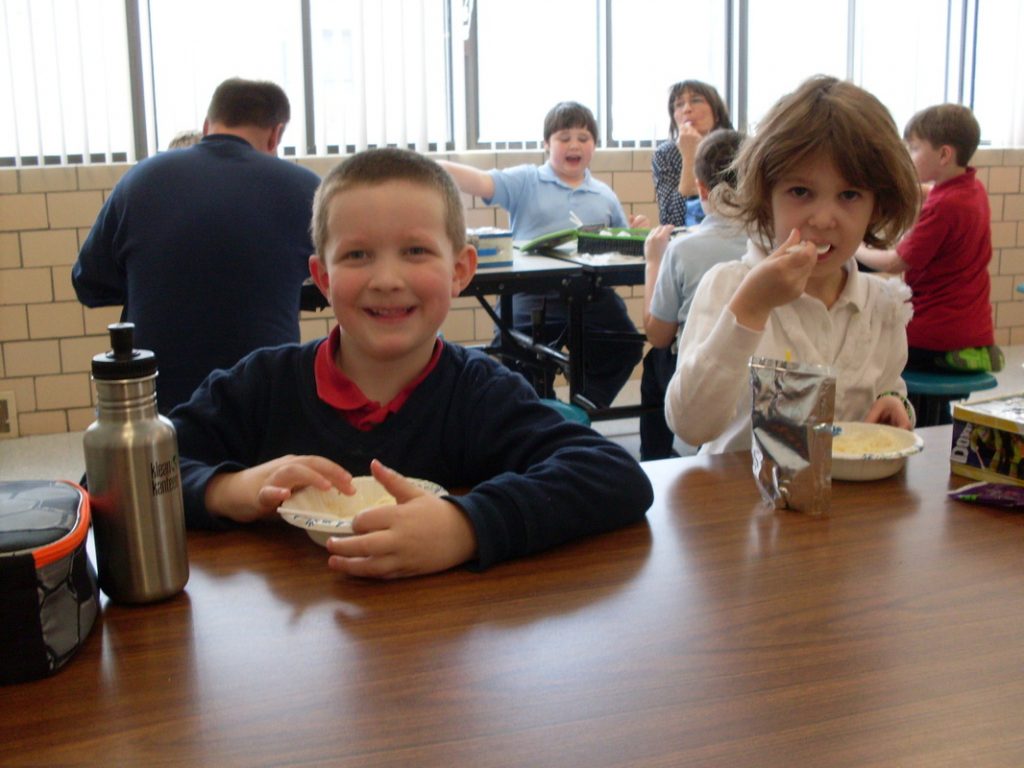 Families, Please Visit FACTS – Family Portal (factsmgt.com) for lunches. ​
Families are to provide lunch for their child(children) on a daily basis.
Wednesdays – Chicken Nuggets and tater tots/french fries, and banana for $4.00
Thursdays – Buccilli's Pizza and salad, 1st slice for $2.50, additional slices for $1.50 each
Fridays – Macaroni and Cheese w/ breadstick and salad for $4.00

Milk will be free for all students.
All lunch orders must be placed by 7:30 am on the day you purchase your lunch—order lunches through your Facts account. Orders must be placed in advance and are non-refundable.
Lunchroom supervision is provided by staff and/or volunteers. Students are to remain seated while eating and to observe common table manners and lunch room courtesies. Lunch supervisors are expected and asked to report any behavioral issues to the principal. Children are strongly encouraged not to waste food. They will be asked to take home unopened or large unfinished portions of food when practical so that parents and guardians are aware of their child's nutritional intake. Parents are asked to encourage children to eat a healthy and nutritious lunch and limit the number of sweets (candy, cookies, etc.) in a packed lunch.